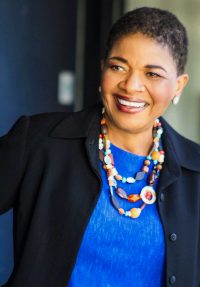 Cheryl Farrell is a corporate communications consultant and performance storyteller in Southern California. Her eclectic career includes roles as Vice President of diversity for a major U.S. bank as well as television personality on the quiz show Jeopardy!
She applies those experiences in her consultancy helping corporate clients in healthcare, public utilities, and more. As a communications strategist she designs storytelling campaigns and develops and execute programs with measurable outcomes to help organizations meet their objectives.
Cheryl is developing a book proposal that examines how older black women excel at the intersection of race, gender, and age.
She has a master's degree in communications from the University of Southern California and a bachelor's degree in economics from University of California, Los Angeles.